Please drop donated goods behind the store in the alley between Hopkins Avenue & Main Street.
Monday – Saturday 8am – 3pm.
All items need to be in good condition, cleaned, unstained with no rips and have all parts present. In salable condition, please!
New Drop Off Times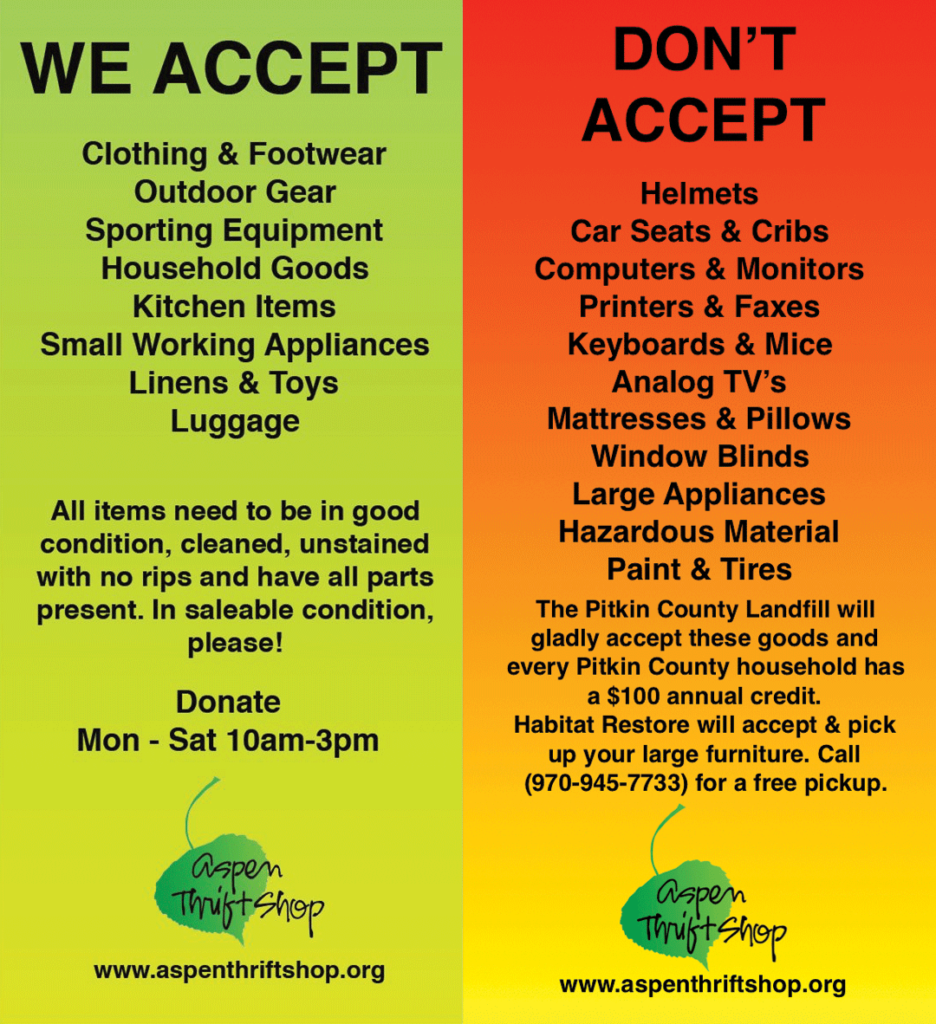 8am – 3pm
Monday – Saturday
Closed Sundays
We Accept:
Clothing & Footwear
Outdoor Gear
Sporting Equipment
Household Goods
Kitchen Items
Small working appliances
Linen & Toys
Luggage
We DO NOT Accept:
Helmets
Car Seats & Cribs
Computers & Monitors
Printers & Faxes
Keyboards & Mice
Analog TV's
Mattresses & Pillows
Window Blinds
Large Appliances
Hazardous Material
Paint & Tires
The Pitkin County Landfill will gladly accept these goods and every Pitkin County household has a $100 annual credit. Habitat Restore will accept & Pick up your large furniture. Call (970)-945-7733 for a free pick up.
Financial Donations
If you wish to make a financial donation, please send your check to:
The Thrift Shop of Aspen
PO BOX 126
Aspen, CO 81612
For more information, email info@aspenthriftshop.org